Plans to locate AWS data centers in Frederick County in Maryland have fallen through.
The Frederick News Post, citing local officials, said the project fell through after Amazon and county government couldn't reach an agreement on the project's timeline.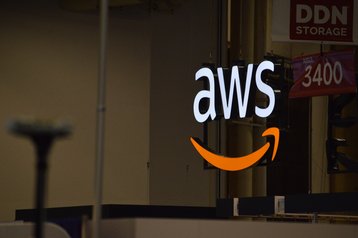 Private discussions began sometime in early- to mid-2021 before officials noted the proposals in August 2021 meetings. The project was reportedly due to bring data centers to at least three communities in the southern part of the county.
Officials, however, said Amazon asked for too much, too fast. While one official said the proposal was aggressive but feasible, several referred to Amazon's terms as "close to impossible" and "impractical."
When the county tried to negotiate, Amazon walked, county officials said. One Frederick County official said Amazon seemed to underestimate the complexity of the process the county usually follows for development projects, including opportunities for public engagement if a proposal moves forward. AWS didn't reply to FNP's request for comment.
The facilities would have brought up to $30 billion of investment into the area over a period of 15 years. In 2020, Maryland passed data center tax incentives that offer an exemption from the state sales and use tax for up to 20 years, which was cited as one of the reasons behind the cloud giant's interest.
"The state, led by the Maryland Department of Commerce, did everything in its power to support this project, including bringing to the table a number of state agencies to ensure proper permitting and coordination," Karen Glenn Hood, a spokeswoman for the state Department of Commerce, said in an email to FNP. "It is truly disappointing that this project isn't coming to fruition, not just for the citizens of Frederick County, but for the entire state of Maryland," she said.
The county timeline was restricted, in large part, by this year's elections for County Council and county executive. County code prohibits zoning changes within six months of the end of a term, meaning officials would've had less than a year to complete the necessary permitting, planning and rezoning for Amazon to break ground on new facilities.
"The proposal discussed would have required the county and the County Council to commit to a very aggressive plan to consider changes to various areas of the county code," members of the Frederick County Council said.
A campaign spokesman for Republican gubernatorial candidate and Frederick County resident Kelly Schulz — who at the time of the discussions was Maryland's secretary of commerce — said Amazon's "nearly $30 billion capital investment would have been one of the largest projects in state history."
On Twitter, Maryland state Sen. Michael Hough said the county "blew a historic business deal which would have allowed the county to make massive investments," noting neighboring Loudoun County in Virginia expects more than $500 million in tax revenues from its data centers.
In response, County Executive Jan Gardner (D) said in a statement that Hough "seems unaware that counties in Northern Virginia gain the majority of their tax revenue from data centers through the assessment of a business personal property tax that Frederick County does not assess."
"Senator Hough demonstrates that he is a political opportunist and is not aware of what is actually happening in Frederick County," Gardner said.
The FNP added that rumors of the proposals had been circulating since last year, but officials were not able to publicly discuss the plans.
County Councilman Kai Hagen said: "It would be my personal preference if the public could know everything that was discussed. It frustrates me to not be able to speak as openly and completely and directly as I would like."
While Virginia remains a data center hotspot, neighboring Maryland has far fewer facilities. However, as Loudoun County reaches saturation and other counties in Northern Virginia push back against expansion, there could be an opportunity for the Old Line State. Last year Quantum Loophole and TPG Real Estate Partners (TREP) formed a joint venture to develop a gigawatt data center campus in Frederick County.