Aligned is in discussion to acquire Brazilian data center operator Odata.
Bloomberg reports that Macquarie Group-backed Aligned is in talks to acquire Odata, according to unnamed people familiar with the matter.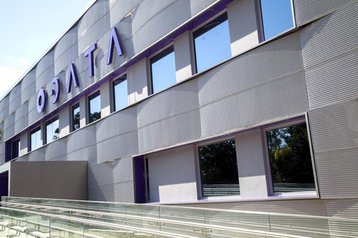 The parties are in 'advanced discussions' regarding a transaction that values Odata at about $1.8 billion including debt, with a deal potentially being announced as soon as next week
However, an agreement hasn't been reached yet and the terms could change or the talks could still collapse at the last minute. None of the companies in question replied to Bloomberg's request for comment.
Founded in 2015 by Brazilian private equity firm Patria Investments and based in Sao Paulo, Brazil, Odata offers colocation services from three data centers in Brazil and one each in Colombia and Mexico. The company has started construction on a facility in Chile, is developing a new building in Rio de Janeiro, and is expanding its campus in Sao Paulo.
At the launch of its first Mexican facility earlier this year, the company said it will begin construction of a second 30MW data center in Querétaro in the future, and is also targeting Peru as its next market, though it didn't disclose timelines.
Currently Aligned only operates in the US and doesn't have a history of acquisitions, with self-developed campuses in Chicago, Illinois; Dallas, Texas; Phoenix, Arizona; Salt Lake City, Utah; Northern Virginia; and one in development in Maryland.
Odata is majority-owned by Patria via its Fundo Pátria Infraestrutura IV, while CyrusOne has a stake in the company. Reports that Patria was considering a sale of the company surfaced in April of this year, with CyrusOne rumored at the time to be the frontrunner to acquire the company. Previous reports suggest that DigitalBridge's Scala looked at buying Odata, but 'did not accept the price' of the company.