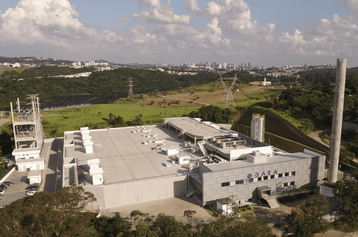 "We see a large demand for data center capacity in Latin America," Ricardo Alário, CEO of Odata, told Capacity. "Since we started operations, back in 2015, the regional growth to support LatAm digital economy strength has always guided our investment philosophy."
Earlier this year the company received a $30 million loan from the International Finance Corporation to expand its operations.
The company said it has started expansion work at its SP02 facility in Sao Paulo and is due to start expanding its SP01 campus soon. Two additional campuses are planned for development later in 2021.
At full development, SP02 will have a total capacity of 40MW, while SP01 will reach 15.6MW when fully built out.
The company also has plans for a new data center in Rio de Janeiro, the first phase of which will be operational in 2023.
Construction on its Querétaro, Mexico campus began in January 2021, with the first phase due for completion by the start of 2022.
The company is reportedly considering whether to build a second campus in Colombia, and still has plans for a first campus in Chile.
Odata is majority owned by Brazilian private equity firm Patria Investments, while CyrusOne has a stake in the company.
A member of the World Bank, IFC aims to encourage private-sector development in less developed countries. The Odata loan was the financial institution's first data center financing project, but the firm has reportedly invested more than $6 billion in telecoms, media, and technology globally since 2010.