International Finance Corporation has given Brazilian data center firm ODATA Brasil a $30 million (BRL $155 million) loan to help fund its expansion in the region.
The money will be used to fund the company's expansion across South America, as well as in its existing data centers in the region. The terms of the loan have not been disclosed.
"Against this backdrop, we see a large demand for data center capacity in Latin America, and ODATA is well-positioned to take advantage of this trend. With IFC's funding and support, we are expanding our operation to support enterprises with the capacity for the highest quality and scalable infrastructure in the region," said Rafael Bomeny, ODATA CFO.
"In addition to providing high-quality financing that enhances our competitiveness in the market, IFC helps us to improve our environmental and social standards and we look forward to expanding our relationship to the other countries in the region, where we are deploying new capacity."
IFC makes first investment in data centers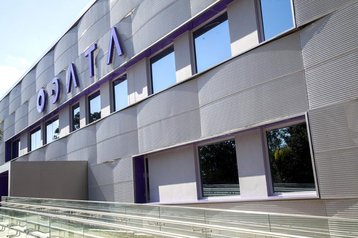 ODATA has been undergoing rapid expansion in recent years. Founded in 2015 and based Sao Paulo, Brazil, the company offers colocation services from its three data centers in Brazil and one in Colombia. It has also started construction for a new data center in Mexico, has plans for a facility in Chile, and is developing a new building in Rio de Janeiro.
A member of the World Bank, IFC aims to encourage private-sector development in less developed countries. This is the financial institution's first data center financing project, but the firm has reportedly invested more than $6 billion in telecoms, media, and technology globally since 2010.
"In Brazil, one of IFC's strategic priorities is to improve access to quality data center services by promoting connectivity and supporting carrier-neutral infrastructure providers. Amid the ongoing pandemic, IFC's investment will help increase market competitiveness for data hosting services in Latin America, enabling productivity and wider usage of digital services," said Carlos Leiria Pinto, IFC's Brazil Country Manager.
"This will help Brazil achieve a sustainable digital economy."