Ascenty has built a 25,000 sq m (269,000 sq ft) facility on its "mega" campus in Vinhedo, Brazil.
The new facility joins a 46,000 sq m (495,000 sq ft) data center launched in October 2019, with the campus as a whole now supporting a capacity of around 70MW.
It's a big JV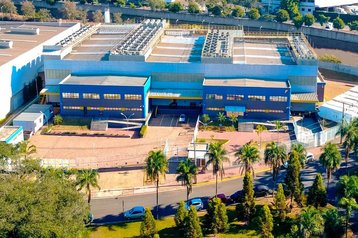 Ascenty is a joint venture by Digital Realty and investment company Brookfield Infrastructure that focuses on Latin American data centers and fiber connectivity.
The company is already planning three other facilities on the Vinhedo campus and has invested $150m to date.
Marcos Siqueira, VP of operations at Ascenty, said: "With the second unit to start operating in Vinhedo, we consolidated what is considered the largest data center in Latin America in terms of energy capacity and built area. It is important to highlight that on this same campus we still plan to build another three large data centers."
As a company, Ascenty now has 17 facilities in operation around 228MW and 148,000 sq m (1,593,000 sq ft) of raised floor space. The company also has five other units under construction for 2021, across Brazil, Chile, and Mexico.
In June, it was announced that Digital Realty was using its JV to expand into Central America with two facilities in the state of Queretaro, Mexico, and the initial phases scheduled for 2021.