Brazilian data center firm Ascenty has raised $925 million in credit and announced plans to build five more data centers in Brazil.
The Digital Realty-owned firm plans to build new facilities in the state of São Paulo – Hortolândia 5 and 6, and Sumaré 3, 4, and 5 – each with an energy capacity of approximately 25MW. The company is investing $250 million in the expansion.
Ascenty raises $925 million in credit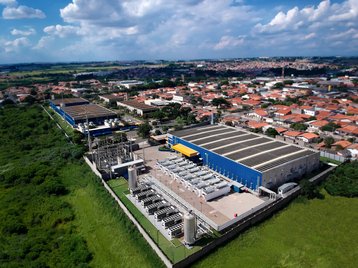 "Our strategy for building data center campuses is very positive, not only in terms of costs and concentration of labor, but also to meet the expansion needs of our customers in these locations," said Marcos Siqueira, VP of operations at Ascenty.
Hortolândia 5 and Sumaré 3 are expected to be completed in the first half of 2022; Hortolândia 6 and Sumaré 4 in H1 2023; and Sumaré 5 in 2024.
The company said it already has anchor clients for each site.
The company has also raised $925 million in credit to accelerate the growth of its operations in Brazil. The funds – led by Citibank, ING, Itaú, Natixis, and Scotia Bank – will be used for the expansion of existing data centers and the construction of new units, as well as expanding the company's fiber optic network.
"Data center services in Brazil continue to grow rapidly and we are increasing our investments in the country to keep up with this robust demand," says Chris Torto, president of Ascenty.
Ascenty has 17 data centers in operation in Brazil, and Chile, and has 10 more in development, including two in Mexico.
A version of this story first appeared on our Brazilian edition.