Aligned is developing another data center in the Salt Lake City area of Utah.
The company this week announced further expansion in the Salt Lake City market with the planned development of SLC-03, a new data center on its campus in West Jordan, Utah.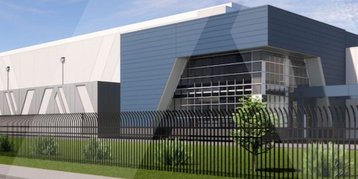 The project will add more than 100MW of capacity to the campus, more than double what is offered currently across SLC-01 and SLC-02. The new facility will the company's patented Delta³ cooling technology and a waterless heat rejection system.
"Our newest build-to-scale customer requires not only rapid construction timelines to keep pace with their accelerated growth, but seamlessly scalable, sustainable infrastructure that supports their environmental commitments, which are some of the most aggressive in the world," said Andrew Schaap, CEO of Aligned. "This is our fourth hyperscale data center in the Salt Lake City metro area – a market we entered just three-and-a-half years ago. Our expansion in the Silicon Slopes is a testament to Aligned's continuous ability to deliver critical capacity quickly – wherever our customers require it."
"We are thrilled with Aligned Data Centers' expansion announcement," added City of West Jordan Mayor, Dirk Burton. "The significant investment they are making in the City of West Jordan has a tremendous impact on our community."
Aligned opened its SLC-02 facility on the same campus in March 2021. The facility, built on a greenfield site, has 48MW power, expandable to 60MW, and 240,000 sq ft (22,300 sqm) of space. SLC-01, renovated in 2018, spans 300,000 sq ft (27,900 sqm) and has 34MW of capacity.
As well as the three-facility campus, Aligned this year completed the first phase of a build-to-suit data center in the Salt Lake Metro Area known as SLC-04.
Aligned is also planning a facility at Quantum Loophole's gigawatt campus in Maryland; earthworks and installation of water and power ducts began this week.
More in Construction & Site Selection