International Finance Corporation (IFC) has invested a further $35 million into Brazilian data center firm OData.
"To support OData's accelerated growth we have a great partner, IFC, that approved another tranche of investment in the amount of $35 million focused on our operation in Mexico," the data center company said on LinkedIn this week.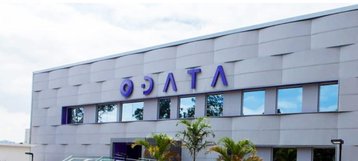 The contribution will be used to finance the construction and operation of a second data center in Querétaro, Mexico. Sumitomo Mitsui Banking Corporation is reportedly also part of the financing.
"We have been in a firm partnership with IFC since 2020, this new tranche of funding came to support OData's growth in Mexico. We were pioneers in the local hyperscale market, we were able to ensure capacity for the development of our projects and we are ready to serve a market that is undergoing major changes. In addition, we see great prospects for Mexico and Latin America," said Fernando Jaeger, director of new business at OData.
Founded in 2015 and based in Sao Paulo, Brazil, the company offers colocation services from three data centers in Brazil and one each in Colombia and Mexico.
A member of the World Bank, IFC aims to encourage private-sector development in less developed countries. This is the financial institution's first data center financing project, but the firm has reportedly invested more than $6 billion in telecoms, media, and technology globally since 2010. In November 2021 IFC invested $100 million into DigitalBridge's Scala Data Centers to expand in the region.
OData is majority-owned by Brazilian private equity firm Patria Investments, while CyrusOne has a stake in the company. The company has started construction on a facility in Chile, is developing a new building in Rio de Janeiro, and is expanding its campus in Sao Paulo.
At the launch of its first Mexican facility earlier this year, the company said it will begin construction of a second 30MW data center in Querétaro in the future, and is also targeting Peru as its next market, though it didn't disclose timelines.
IFC has previously invested $60 million in OData in two tranches of $30 million; once in January 2021, and again in January 2022.
Patria is reportedly considering a sale of its majority stake in the data center company, valued at around $1 billion. Previous reports suggest CyrusOne acquiring the majority stake is the most likely scenario of a sale.
CyrusOne itself was acquired by KKR & Global Infrastructure Partners in a $15 billion deal last year which closed in March 2022. It is currently the largest M&A deal in data center industry history.