International Finance Corporation (IFC) has led a new $30 million tranche of financing for Brazilian data center firm ODATA.
The investment firm said the new round of financing will allow the company to expand its operations in the country.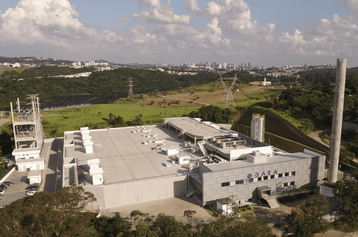 This second stage will complement the initial line announced early last year comprising $30 million of IFC's own resources; the IFC mobilized two new investors in Itaú BBA and SMBC (Sumitomo Mitsui Banking Corporation) for this round.
IFC said both rounds will be used to support the expansion of three data centers in the country. Founded in 2015 and based in Sao Paulo, Brazil, the company offers colocation services from its three data centers in Brazil and one in Colombia.
ODATA is majority-owned by Brazilian private equity firm Patria Investments, while CyrusOne has a stake in the company. The company has started construction for a new data center in Mexico and a facility in Chile, and is developing a new building in Rio de Janeiro, and is expanding its campus in Sao Paulo.
"IFC, in addition to supporting the financing of ODATA's new data centers, has contributed to the company's achieving the best sustainability standards in the market, offering value to society and our customers," said Fernando Jaeger, ODATA's New Business Director. "The arrival of the new funders, Itaú BBA and SMBC, provides even more financial robustness for ODATA to continue to expand rapidly in Brazil and Latin America, contributing to the improvement of digital infrastructure in the region."
A member of the World Bank, IFC aims to encourage private-sector development in less developed countries. This is the financial institution's first data center financing project, but the firm has reportedly invested more than $6 billion in telecoms, media, and technology globally since 2010. In November 2021 IFC invested $100 million into DigitalBridge's Scala Data Centers to expand in the region.
Carlos Leiria Pinto, IFC's country manager in Brazil, added: "This project supports the growth of productivity and competitiveness in the Latin American data hosting services market. IFC's mobilization aims to promote greater digital resilience and a sustainable economic recovery in Brazil, in addition to meeting the population's demand for cloud services."
Sumitomo Mitsui Banking Corporation Group is a Japanese retail and investment bank, while Itaú BBA is the corporate investment bank of Brazilian financial firm Itaú Unibanco group. Itaú has previously invested in Ascenty data centers.
A version of this story appeared on our Brazilian edition.