Brazilian data center provider Ascenty has raised $190 million to refinance existing debt and fund five ongoing data center construction projects.
The five-year syndicated loan came from ING, Itaú BBA, and two unnamed international banking institutions.
Ascenty's ascent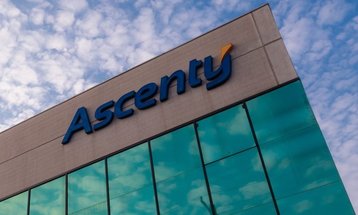 "We took on new financing to assist us in the company's expansion plans - in 2017, we will launch five new data centers," CEO Chris Torto said (translated). "In challenging economic moments like the one we are going through in the country, new financing is proof of great results last year."
He added: "We are committed to expanding to other areas of Brazil and the Latin American region, where the data center market has a growing demand for quality solutions like the ones we offer."
Ascenty also revealed that the first data hall of the São Paulo 1 data center has been operational for the past month. Once the facility is fullly built out, it will offer 4,000 square meters (43,000 sq ft) of space and 10 MVA of power capacity.
Roberto Rio Branco, Ascenty's commercial, marketing and institutional director, said (translated): "We built this world-class data center to meet the needs of the market.
"Some of the country's leading companies are headquartered in the region, and they can now host their data on a site near their headquarters. With our fiber optic network connecting our data centers and leading telecom carriers, we deliver complete colocation, cloud, connectivity and managed services solutions to our customers."
The company is set to launch the next data center, São Paulo 2, in April.
For coverage of this news in Portugese, check out DCD Brazil.