The International Finance Corporation (IFC) has invested $100 million into infrastructure managed by DigitalBridge.
IFC announced this week that it will be investing the money in DigitalBridge's digital infrastructure assets in Brazil, Indonesia, and Malaysia.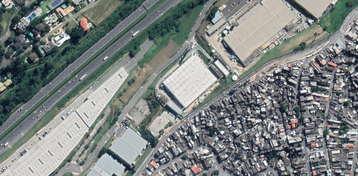 The investment includes $75 million already committed towards three of DigitalBridge's portfolio companies; Brazilian data center firm Scala Data Centers; Indonesian & Malaysian tower company EdgePoint Infrastructure; and Brazilian tower firm Highline do Brasil. IFC will invest an additional $25 million in other digital infrastructure assets in emerging markets managed by DigitalBridge in the future.
The companies said the IFC capital will enable the expansion of Scala, EdgePoint, and Highline's digital infrastructure businesses and increase both connectivity and data center capacity in these regions.
"The investment from IFC provides Scala with additional resources, including its expertise and guidance, that allow us to accelerate our growth and progress in Latin American countries through the development of digital infrastructure, as well as sharing strong principles on ESG," said Scala CEO Marcos Peigo.
"We're pleased to work with DigitalBridge, an established leader in digital infrastructure with a vision for a future that aligns economic growth with positive social and environmental impact," added Lance Crist, Global Head of Equity for Infrastructure at IFC. "This investment feeds into our priority of closing the digital divide by improving digital infrastructure and services, boosting rural connectivity, and accelerating the rollout of 4G and 5G digital communications technology globally."
A member of the World Bank, IFC aims to encourage private-sector development in less developed countries. This is the financial institution's first data center financing project, but the firm has reportedly invested more than $6 billion in telecoms, media, and technology globally since 2010.
IFC loaned ODATA $30 million (BRL $155m) in January to help fund its data center expansion and upgrade program across Latin America.
Last week IFC announced it has expanded its partnership with Liquid Intelligent Technologies, taking its equity and debt investments in the company to $250m in order to support the company's data center expansions in Egypt, Kenya, Nigeria, and South Africa through its subsidiary, Africa Data Centres.
"We are very pleased that IFC continues to support Liquid. The investments in our data centers and fiber broadband network will directly support our growth plans over the coming years by encouraging the adoption of new services such as Cloud and other digital services, services that are critical in driving sustainable development across Africa," said Strive Masiyiwa, Liquid Intelligent Technologies Executive Chairman and Founder.
"By working with Liquid Intelligent Technologies, we can help expand access to infrastructure and digital services that power Africa's digital economy, creating new opportunities for growth and jobs," said Makhtar Diop, IFC's Managing Director.