Google is planning a new data center region in Greece.
The company announced the news this week at an event attended by Prime Minister Kyriakos Mitsotakis.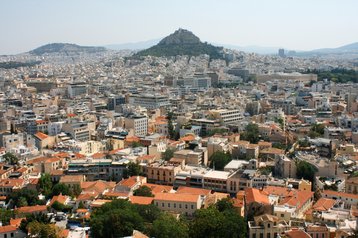 Details around timelines or locations were not shared, but Athens is a likely location.
"Today, we are very pleased to be announcing our first cloud region in Greece which will provide storage and cloud services for Google customers," said Adaire Fox-Martin, president of Google Cloud International, announcing the investment at an event in Athens.
"Investments, especially in cutting-edge sectors, are always our non-negotiable and constant priority. Not only because they create national wealth and new well-paid jobs, stopping the brain drain, creating a new tendency for young people to return to our homeland, but because at the same time these investments mobilize and modernize business activity as a whole. While, at the same time, they are also upgrading our country on the world map of utilizing international funds," Prime Minister Kyriakos said.
Microsoft announced plans for a Greek Azure region in Athens in 2020. The company has not set a firm launch date. None of the other hyperscale cloud companies operate or have announced plans for a cloud region in Greece.
Google operates European cloud regions across 10 markets with two others in development.
2022 has seen Google launch GCP regions in Milan, Italy; Madrid, Spain; Columbus, Ohio; and Dallas, Texas. It has also broken ground on data centers in Columbus, Ohio; and Omaha, Nebraska. It has also launched a new facility in Singapore. The company has acquired land in Hamina, Finland; Groningen, the Netherlands; and Kansas City's Northland.
It also announced plans for its first cloud region in Mexico, South Africa, New Zealand, Malaysia, and Thailand.