DataBank has completed the expansion of its ATL3 facility in Atlanta, Georgia.
The expansion began in late 2021 and added more than 22,000 square feet (2,050 sqm) of data center space, bringing the total capacity to more than 44,000 sq ft (4,090 sqm) of white space and total raised floor space to 72,000 sq ft (6,700 sqm). The construction project also increases the site's total power from 1.5MW to 6MW.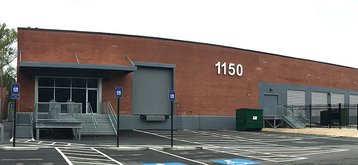 "We've been looking forward to completing this expansion project to further support our customers' infrastructure needs and growth," said Tony Qorri, DataBank's Vice President of Construction. "Bringing this additional capacity to Atlanta aligns well with DataBank's growth in the region's data center market and underscores its position as one of the prime emerging internet hubs in the southeast United States."
DataBank currently operates three data centers in the Atlanta area totaling 32MW and 136,000 sq ft (12,630 sqm) at full build-out.
2022 has seen DataBank acquire a data center it was previously leasing outside Denver, Colorado, and acquire four data centers in Houston, Texas, from CyrusOne for $670 million. It also announced the expansion of its Las Vegas, Irvine, and San Diego data centers. It recently bought a former manufacturing site in Atlanta that it plans to turn into a 40MW data center.
Last year DataBank went on an expansion spree after raising around $1 billion in secure notes across two raises, announcing plans to add more than 120,000 sq ft (11,000 sqm) and 15MW of capacity to existing locations across the US.
In June of this year DigitalBridge recapitalized DataBank and sold a stake in the company to investment firms Swiss Life Asset Management AG and EDF Invest.
More in Construction & Site Selection