CloudHQ is to develop a new data center campus in Rio de Janeiro, Brazil.
Rio de Janeiro governor Cláudio Castro signed an MOU with CloudHQ last week for the project.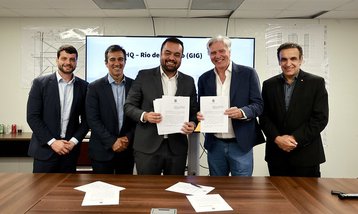 "We are excited to further implement this project, which will be CloudHQ's second data center in Brazil," said CloudHQ VP Jose Fraga. "The site will have the highest standards of excellence, offering our customers a state-of-the-art structure, connectivity, and security. We will further drive development technology in the State of Rio de Janeiro."
The 11-acre GIG Campus, to be located in Sao Joao de Meriti, will feature a single two-story building offering 36MW across 309,300 sq ft (28,735 sqm). The company has reportedly already acquired the land.
With an investment of R1.7 billion (US$342.5 million), the project is expected to come into operation in September 2025.
"Building a data center in Rio de Janeiro is modernizing Rio de Janeiro's society as a whole. With this space, data processing and telecommunications services, information technology, cloud computing, distance education and telemedicine gain more performance," said Castro.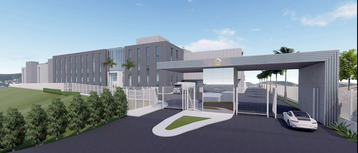 This will be CloudHQ's second site in Brazil. The company broke ground on a 228MW campus in São Paulo state in March 2023.
The first phase will comprise three buildings, each with 48MW of capacity. The campus, located in Paulínia, could see up to six buildings developed.
CloudHQ was founded in 2016 by DuPont Fabros Technology co-founder and CEO Hossein Fateh. The company has existing and planned data center developments in Culpeper, Ashburn, and Manassas, Virginia; Elk River and Minneapolis, Minnesota; Mount Prospect, Illinois; London and Oxfordshire, UK; and outside Paris, France.
On its website, CloudHQ also notes developments in Chicago, Illinois; Northern Virginia; Queretaro, Mexico; Didccot, UK; Lisses, France; Milan, Italy; and Germany. It has previously listed plans for a development in Amsterdam, the Netherlands.
A version of this story appeared on our Brazilian edition.