Brazilian telecoms firm Brisanet is considering commercializing its Edge data center footprint.
First reported by BNAmericas, CEO José Roberto Nogueira told investors in a recent Q3 earnings call that the company, Brazil's second-largest Internet service provider, is exploring offering space in its data center footprint to third parties.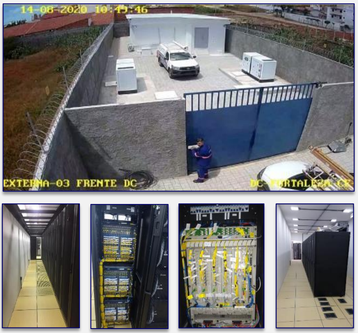 Nogueira said Brisanet rubs more than 280 data centers in Brazil to manage its network, which also represent a potential opportunity for the company to sell space for low latency workloads.
"The content needs to be closer to users," said Nogueira. Currently, around 30 of those locations store content from streaming companies and social networks, such as Facebook, and Google Play.
The content at those 30 locations can easily be moved around to other data centers in future to reduce latency, but the footprint also presents an opportunity to sell to other parties.
"That's something we can explore in future not only for Brisanet, but we can outsource this, especially for companies that need to have their servers [close to users]. And Brisanet is already prepared to explore this major market; no other company has built [this infrastructure] in the interior of the northeast of the country."
The company's network currently transports around 4Tbps, but has capacity for 20Tbps, leaving plenty of room for growth, again presenting an opportunity across its network.
According to the Brisanet presentation, these Edge locations feature triple redundant precision refrigeration systems in the main data centers equipped with enclosed cold/hot corridors, triple redundant generators, 8-hour battery banks, and redundant UPS systems.