Amazon has bought another plot of land in Virginia's Prince William County.
BizJournal reports, per local county records, that in April AWS acquired nearly 58.5 acres at 5845 Wellington Road in Gainesville for $87.8 million.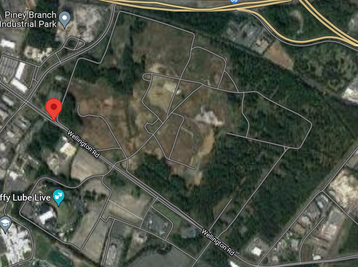 The company previously bought the adjacent plot at 5945 Wellington Road, which also totals 58.5 acres, for $52.4 million in April 2021.
Both Wellington Road properties were acquired from Gainesville Associates LLC. The 5845 site last sold in 1976 for $2.5 million, according to county records.
BizJournal notes the acquired land sits within Prince William County's Data Center Opportunity Overlay District; an area zoned specifically for data center development and operation.
The AWS site sits across Wellington Road from Jiffy Lube Live and just north of a major Google data center project off Linton Hall Road. Wellington Road, which runs from Manassas to Gainesville, is also home to Microsoft and Iron Mountain developments.
Amazon already has a significant presence in Northern Virginia and continues to expand in the area. As well as acquiring more land in Sterling, Loudoun County, the company is looking to expand in Fauquier County's Warrenton, Culpeper County's Stevensburg, Fairfax County's Chantilly, and Prince William County's Manassas.
The company even sought to expand into neighboring Maryland. AWS had hoped to develop a number of data centers in Frederick County, but pulled out after local officials said it couldn't meet the cloud company's aggressive timelines. This was partly due to the fact zoning changes were required and such amendments couldn't be made on the eve of county elections; county officials have since amended local zoning laws.
More in Construction & Site Selection