Vodafone's new CEO Margherita Della Valle has announced that 11,000 jobs will be cut globally over the next three years.
The cuts are the biggest in the company's history.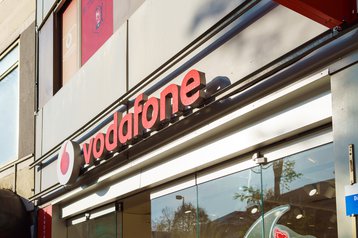 The operator is forecasting a €1.5 billion ($1.63bn) drop in free cash flow this year, as Della Valle noted that Vodafone's biggest market, Germany, was underperforming, while its Spanish market is under strategic review.
"Our performance has not been good enough," said Della Valle, who was permanently named CEO last month. She added: "My priorities are customers, simplicity, and growth. We will simplify our organization, cutting out complexity to regain our competitiveness."
Outlining its disappointing performance, Vodafone said it would generate €3.3bn ($3.6bn) of cash this financial year, down from €4.8bn ($5.23bn) in the year to end March 2023.
Vodafone employs more than 100,000 people in markets across Europe and Africa, but has announced a number of job cuts in recent months.
Earlier this year, Vodafone announced plans to axe 1,300 jobs in Germany, weeks after detailing plans to cut 1,000 jobs in Italy.
Last year, Vodafone lowered its annual profit forecast and announced plans to cut more than €1bn ($1.1bn) in costs by the start of its 2026 financial year.
Vodafone's previous chief executive Nick Read said that consolidation is needed in some of the company's biggest markets, notably the UK, where a long-drawn-out deal to merge with CK Hutchison's Three UK is reportedly near.
The company is also considering a $4 billion sale of its Spanish business unit.
The last 12 months have been busy for the operator, having also sold its Hungarian business unit and finally managing to shift a sizeable stake in its tower business, Vantage Towers.
Leaner structure is necessary for Vodafone
The decision to slim the headcount at Vodafone is a necessary move for the operator, according to CCS Insight director, consumer, and connectivity Kester Mann.
"She (Della Valle) rightly pulled no punches in a brutal assessment of the firm's current predicament, candidly outlining the need to change and openly admitting that its performance hasn't been good enough. Turning around results in Germany, the firm's biggest market should be a leading priority. But there is also much work to do to arrest perennial struggles in Spain and Italy.
"It's a long road back for Vodafone after years on the slide," added Mann. "But the vision of a leaner, simpler, and more efficient organization is the right one, and the move to axe thousands of jobs shows Della Valle is not afraid to make difficult decisions."
More in Workforce & Skills