Vodafone Group is reportedly considering offers for its Spanish business, which could generate offers as high as $4 billion.
As first reported by Bloomberg, the operator's Spanish unit is attracting interest from potential buyers, which includes Apollo Global Management.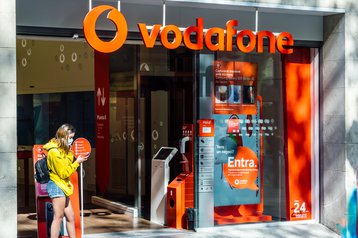 The publication cites that sources familiar with the matter note that Vodafone has been contacted by other financial and strategic suitors interested in the business.
Vodafone has not publicly commented on the reports.
Although there is no formal sale process in place, Vodafone has struggled in Spain in recent years, with its revenue dipping by 16 percent to $4.6 billion from 2018 to 2022. Analyst firm Statista estimates that Vodafone has over 13 million customers in Spain.
The operator failed to secure a merger deal in the market with MásMóvil, with MásMóvil instead agreeing to a $19bn merger deal with Orange.
It's been a period of transition for Vodafone, following former chief executive Nick Read's departure from the operator at the end of last year, with Margherita Della Valle stepping in as interim CEO.
The operator has been subject to a number of unit sales in recent months, including a potential merger with CK Hutchison's Three in the UK. Vodafone also sold its Hungarian business unit last year and finally managed to shift a sizeable stake in its tower business, Vantage Towers.
Vodafone's inability to get the UK merger concluded as of yet has added to the growing frustration around the company, with another potential deal in Portugal set to be probed over competition fears.
The operator agreed to buy MásMóvil's Portuguese unit Nowo for €150 million ($163m) in October of last year. However, according to Advanced Television, the Autoridade da Concorrência (AdC), Portugal's Competition Authority, has launched an in-depth investigation over fears it could jeopardize competition in the Portuguese market.