The proposed $19 billion merger between Orange and MásMóvil looks set to face scrutiny from the EU.
According to Reuters, a full-scale EU antitrust investigation into the merger in Spain is set to be conducted, citing three people familiar with the matter.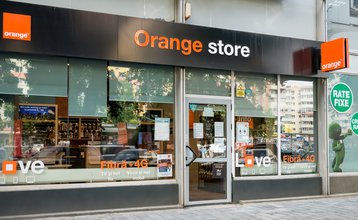 European Commission (EC) industry chief Thierry Breton recently called for a rethink on cross-border mergers, urging antitrust regulators to be more open to them.
A preliminary review into the Orange-MásMóvil merger is already underway, with the Commission set to open a more in-depth probe following the end of its preliminary review on April 3.
It's understood that MásMóvil will have to offer remedies to get the go-ahead for the deal, while the EC is expected to reject a request from the Spanish antitrust regulator to oversee the case.
The potential merger of Spain's second and fourth biggest mobile operators has been on the cards for some time, but is the first big deal since the EC blocked CK Hutchison's proposed acquisition of Telefónica British mobile unit O2 in 2016.
That deal was blocked on the grounds of being anti-competitive, and stopped the UK mobile market from consolidating down to three players instead of four.
In a dramatic U-turn, the Commission reversed the decision four years later after CK Hutchison appealed the original decision. But it was too late, as O2 and Liberty Global's Virgin Media combined in a £31.4bn ($37.2bn) merger to create Virgin Media O2.