Vodafone Group has agreed a deal to acquire Spanish operator MasMovil's Portuguese unit Nowo.
The deal will see Vodafone expand its operations in the country, with a deal expected to be concluded in the first half of 2023.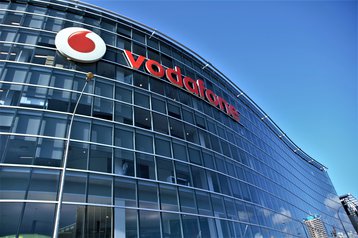 Nowo is Portugal's fourth biggest operator and has 250,000 mobile phone customers plus 140,000 fixed telecom services clients, confirmed Vodafone in a statement.
Spanish newspaper Expansion reports that the deal will is worth €150 million ($146m), which notes an official at MasMovil as confirming this figure as accurate.
Earlier this year MasMovil signed a binding agreement with French telecoms giant Orange for a $19 billion merger deal in Spain. The merger is expected to create Spain's largest operator in terms of customer numbers.
Data from Spanish competition regulation CNMC revealed that as of March 2022, Orange is the country's second biggest operator with around 23 percent market share, with MasMovil fourth with 20 percent. Telefonica leads the way with 28 percent, while Vodafone was reported to have a share of 22 percent, with Spain's four main operators in close contention for the market.
The merger represents a trend in European telco markets with consolidation a key theme, with Vodafone UK and CK Hutchison's Three UK potentially assessing a merger in the UK.
Vodafone has looked to slim down its business in recent months, with the operator selling its Hungarian business unit for $1.8bn in August. The company has recently sold off its Egyptian unit to Vodacom (in which it owns a large stake) and is reportedly in talks to sell its Ghana business to Telecel Group.
Vodafone has also previously sold off some of its operations in New Zealand, Malta, and Qatar, and has held discussions to sell its remaining 21 percent stake in Indian infrastructure firm Indus Towers.