Update: The deal closed on February 1, 2023. "Customers will not be affected by the change of ownership," 4iG said. "Vodafone services will continue to be available to both residential and business customers in the same form."
Vodafone is to sell its Hungarian business in a deal worth 715 billion forints ($1.8bn) to local IT company 4iG and Corvinus, a company owned by the Hungarian state.
The deal, which won't include Vodafone's shared services business VOIS, is expected to create Hungary's second biggest mobile network operator.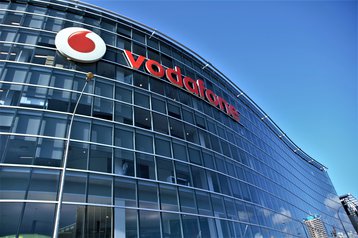 It also cements Hungarian PM Viktor Orban's plans for Hungary to create a locally owned telecoms operator, with 51 percent of the business owned by 4iG and the remaining 49 percent to be state-owned.
"The Hungarian Government has a clear strategy to build a Hungarian-owned national champion in the ICT sector," said Vodafone chief executive Nick Read.
"This combination with 4iG will allow Vodafone Hungary, which has a proud history of success and innovation in the country, to play a major role in the future growth and development of the sector as a much stronger scaled and fully converged operator."
The sale is expected to conclude by the end of the year and create competition for Magyar Telekom, the biggest operator in Hungary.
In a statement, Hungary's minister for economic development Marton Nagy said: "There is now a chance for a Hungarian company, with the backing of a state ownership, to become a significant player in the telecoms market as well."
Tower talks
The UK operator is also in discussions to sell its remaining 21 percent stake in Indian infrastructure firm Indus Towers.
Vodafone has reportedly entered talks with Canadian pension fund Caisse de depot et placement du Quebec (CDPQ) according to the Economic Times.
Due diligence is set to begin with talks over the stake in India's biggest mobile tower company in the preliminary stages.
Vodafone has already sold 7.1 percent of Indus, with 2.4 percent sold through a book build offering and 4.7 percent to telco Bharti Airtel, which is the largest shareholder of the tower unit.