Verizon is planning to build a new data center in Southlake City, Texas.
Community Impact reports that, per Southlake City documents, the US telco is looking to expand its Southlake campus in Tarrant County to include a data center and operations building totaling more than 200,000 square feet (18,600 sqm).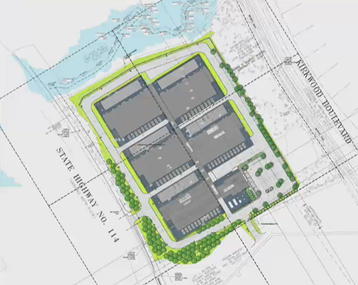 City Council voted unanimously to approve the site and development plans for the facility at a March 1 meeting.
The complex will be located on just over 22 acres of land at the corner of West Dove Road and West Kirkwood Boulevard, and have five data center pods spanning around 210,000 sq ft (19,500 sqm). The pods will be built in two phases; two pods will be built in Phase 1 along with the operations center, while another three pods will be constructed at a later date. Completion dates for either phase have not yet been determined.
The facility is to be built on land adjacent to Verizon's existing Network Operations Center in Southlake, located in the north of Dallas-FortWorth.
In January, Verizon filed for permission to build a new data center in Colorado Springs, Colorado. The company aims to develop a 49,000 square-foot (4,500 sqm) data center on Arrowswest Drive in El Paso County adjacent to an existing Verizon data center and close to a large office campus belonging to the telco.
Last year DataBank bought a former Verizon data center in Orangeburg, New York, from SKAE Group, which had acquired the facility in a sale-leaseback deal with the telco in 2018. It's unclear if Verizon still occupies any of the facility, but DataBank said it plans to build a new hyperscale facility on the site.
Verizon sold a portfolio of 29 data centers to Equinix in 2016 for $3.6 billion. Many of the facilities were those Verizon inherited when it bought Terremark in 2011.
More in Construction & Site Selection