Data center services company SKAE Group has sold a former Verizion data center in Orangeburg, New York.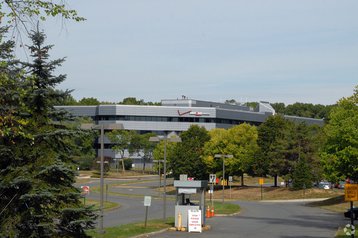 The Rockland County Business Journal reports that the company reportedly sold the 225,000 square foot (20,900 sqm) facility, located at 2000 Corporate Drive, to a firm based in Dallas, Texas called 2000 Corporate Drive LLC, for $23 million.
SKAE acquired the facility in 2018 in a sale-leaseback deal with Verizon for a reported $18.2 million. The 33.9-acre site includes office and data center space.
"This transaction was an important strategic move for SKAE," John M. McPartland, managing member of SKAE, said at the time of the original 2018 acquisition. "Adding this facility to our data center and real estate portfolio increases our footprint in the territory, allowing us to better service our clients."
According to its site, SKAE manages at least four data centers around the eastern US.
Update: The Rockland County Business Journal has confirmed that this site is actually the same plot DataBank recently acquired in Orangeburg.
DataBank said it plans to construct a new 200,000 square foot (18,500 sqm) data center with 150,000 sq ft (14,000 sqm) of raised flooring, offering 30MW of capacity via five 6MW data halls.