Verizon is to build a data center in Colorado Springs, Colorado.
The Gazette reports that Verizon Wireless, through a Lakewood engineering firm, has submitted plans to develop a 49,000 square-foot (4,500 sqm) data center on Arrowswest Drive in El Paso County.
The proposal shows construction would begin in May, though no completion date is listed. The proposal includes a second phase that would add a further 17,000 sq ft (1,600 sqm).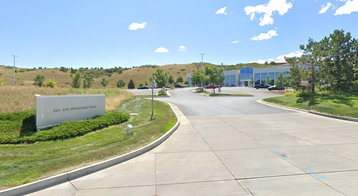 The 9.8-acre plot, off Garden of the Gods Road, is adjacent to an existing Verizon data center at 4323 Arrowswest Drive and close to a large office campus belonging to the telco. Verizon officials did not respond to a request for more information from the Gazette.
Verizon bought a 109,000 sq ft (10,100 sqm) former chip plant in 2009 from Vitesse Semiconductor for $6.4 million; it converted the site into a data center the following year.
That facility was built for Vitesse in 1997 and used to make gallium arsenide chips. Vitesse paid $27.4 million to buy the building in 2002 but then closed the facility a year later. Vitesse was acquired by Microsemi in 2015, with Microchip Technology Inc. buying the combined company in 2018.
Verizon said at the time it was originally planning to build a data center on a site in the Denver area, but found it was more cost-effective to buy and retrofit the existing building; it said acquiring and converting the Vitesse site would be cheaper than converting its part of its own 800,000 sq ft (74,300 sqm) office in the area.