Stack Infrastructure is to build two data centers outside Atlanta, Georgia.
Stack has submitted a Developments of Regional Impact filing with the Georgia Department of Community Affairs for a new campus in Douglas County's Lithia Springs.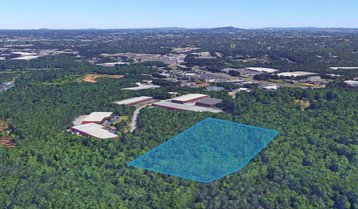 The project, known as the Lithia Springs Data Center, will see two three-story data centers developed at 808 Factory Shoals Road. Both buildings will span 146,380 sq ft (13,600 sqm).
SI ATL02A, LLC (c/o Stack Infrastructure) and Bohler Engineering are listed as developers.
The project completion date is listed as May 2026 and valued at $380.9 million.
The site was previously listed at ATLL1 on the company's website – with a planned expansion of its existing Alpharetta site listed at ATL02 – but has since been renamed as ATL02. The existing building at the ATL01 site is now known as ATL01A.
On its website, Stack said the Lithia Springs site spans 39 acres and offers 48MW of capacity. It has been listed as a built-to-suit opportunity since at least 2021. The property is currently greenfield land.
Stack's first Atlanta facility was one of the eight original facilities seeded to the company by IPI in 2019. Previously operated by T5, ATL01A offers 7MW across 102,500 sq ft (9,520 sqm). An expansion announced in 2020 could add a second, 12MW, building.
T5 still operates another Atlanta data center in Lithia Springs, and recently filed for permission to develop a 3 million sq ft (264,065 sqm), seven-building campus in Georgia's Coweta County, to the southwest of Atlanta.
Digital Realty, CoreSite, Switch, Google, Microsoft, Flexential, H5, and QTS all have or are developing data centers in the Atlanta area – largely around Lithia Springs or Douglasville. CyrusOne developed a campus there around 2017 but sold the site in 2021.
EdgeConneX is also seemingly interested in developing in Douglasville. Vantage is planning a three-building campus in Douglasville.
Edged Energy and DataBank recently broke ground on sites in Atlanta.
More in Construction & Site Selection