As rumored last month, CyrusOne is preparing to build a 44-acre campus in the Atlanta suburb of Douglasville, Georgia.
At full build-out, the site will consist of three data centers, with 440,000 square feet (40,877 sq m) of data center space and 50 megawatts of critical power. Construction is scheduled to begin in the first quarter of 2018, with the first data center set to be completed by the summer of 2018. 
CyrusOne more day till Christmas break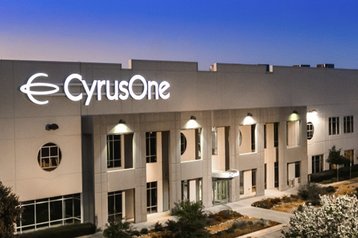 "Atlanta's diverse economy moves fast and CyrusOne operates in the same manner," Tesh Durvasula, chief commercial officer at CyrusOne, said.
"Our new Douglasville site is an ideal location for companies fueling Atlanta's growth to leverage CyrusOne's state-of-the-art data center solution in this dynamic region."
News of the campus, which was previously reported to cost $206 million, was welcomed by local government officials. 
Georgia Governor Nathan Deal said: "By establishing this new data center in the Silicon Valley of the South, CyrusOne will benefit from our proven record of connectivity and a workforce that is second to none.
"Georgia is an established innovation hub and this announcement speaks to the value of our technology sector in generating new economic opportunities. We appreciate CyrusOne's investment in Georgia and share in the company's vision for future growth."
Douglasville Mayor Rochelle Robinson added: "It is our pleasure to welcome CyrusOne and the global technology leaders they serve to Douglasville. In addition to helping to fuel continued technology and business growth in Douglasville, CyrusOne has a reputation for being an active member of the communities they serve.
"The company builds energy-efficient data centers and their environmentally-friendly waterless cooling technology does not create a burden on our area's water resources and sewer system. CyrusOne had numerous options to choose from and we are pleased that they have selected Douglasville."
One of the reasons for CyrusOne choosing Douglasville is tax breaks - last month, council members approved a tax abatement plan for the development, previously known as Project Smart.
Atlanta is home to several other major data center projects. QTS operates nearly 1.4 million square feet (130,064 sq m) across Atlanta and Suwanee, and is currently expanding its facilities. Google owns a large data center campus west of Atlanta, in Lithia Springs - and in 2015, the company announced it would expand the site to 1.3m square feet (120,774 sq m).
Cloud and colocation provider Switch also plans to come to Atlanta, recently announcing a million square feet plus (92,900 sq m+) data center that could cost as much as $2.5 billion, called The Keep.