CoreSite has absorbed three American Tower data centers in Georgia and Florida into its portfolio.
CoreSite this week announced the integration of three American Tower assets into CoreSite's data center ecosystem: Atlanta AT1 (55 Marietta Street NW, Atlanta), Atlanta AT2 (1130 Powers Ferry Place, Marietta), and Orlando OR1 (9701 S. John Young Parkway, Orlando). The three data centers have a combined total of more than 250,000 square feet (23,200 sqm).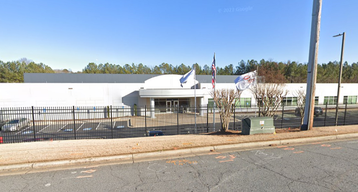 "With a long-standing track record of operational excellence in these markets, these facilities have been serving Atlanta- and Orlando-area businesses for years and now operate as an integral part of the broader data center ecosystem within CoreSite," said Juan Font, President of CoreSite and SVP, US Tower Division of American Tower. "The Atlanta and Orlando teams are equipped with the technical, security, remote hands and customer service expertise organizations rely on to future-proof their digital businesses."
American Tower, a Real Estate Investment Trust (REIT) traditionally focused on owning cell towers, acquired CoreSite for $10.1 billion in November 2021. CoreSite operates around 25 data centers across the US.
"This Atlanta and Orlando market expansion delivers on the value proposition originally envisioned with the CoreSite acquisition," said Steve Vondran, EVP and president, US Tower Division of American Tower. "With the incorporation of these three assets, CoreSite and American Tower continue to develop the infrastructure required to offer seamless, end-to-end connectivity between mobile data networks at the tower and digital platforms at the data center campus. The complementary global communications real estate portfolio and financial wherewithal that American Tower brings will continue to accelerate our growth and leadership in the emerging 5G digital ecosystem."
Prior to acquiring CoreSite, American Tower entered the data center colocation business after acquiring Colo Atl in 2019 and renaming its presence at the 55 Marietta Street carrier hotel in downtown Atlanta, Georgia, to Metro Data Center. It then expanded at 55 Marietta and acquired Cyber Wurx, taking its space in the facility in May 2021. Last year the company also acquired colo provider DataSite, taking over another two data centers in Atlanta and Orlando, Florida, totaling more than 200,000 sq ft (18,580 sq m).
The company also operates a number of small Edge colocation sites in Pittsburgh, Pennsylvania; Jacksonville, Florida; Atlanta, Georgia; Austin, Texas; and Denver and Boulder, Colorado.