Vantage Data Centers plans to build a new campus in the Douglas County area of Atlanta, Georgia.
First reported by BizJournal, Vantage wants to build almost 1.7 million square feet of data center space across three buildings in Douglasville, according to a filing with the state through the Developments of Regional (DRI) program.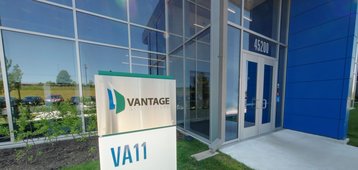 Though the project is described as "construction of a data center with two buildings at 402,000 square feet, 595,000 square feet, and 660,000 square feet," the project size is listed as "1,657,000 square feet (153,940 sqm) across three buildings."
A precise location isn't listed, but the DRI makes reference to Roberts Road in Douglasville and lists a project completion date of December 2025.
Vantage didn't reply to BJ's request for comment.
This would be the company's first development in Georgia. Vantage currently has US data center campuses in Virginia, Washington, Arizona, and California.
Douglas County, to the west of Atlanta, is already home to a number of data center operators. Switch, Google, Microsoft, and T5 all have or are developing data centers in the area – largely around Lithia Springs or Douglasville. CyrusOne developed a campus there around 2017 but sold the site in 2021. EdgeConneX is also seemingly interested in developing in Douglasville.