Vantage Data Centers has secured a $350 million loan to develop a data center in Santa Clara, California.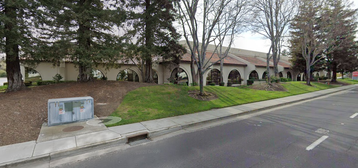 The Real Deal and Globe Street both report the company has received a $350 million loan against a recently-bought building it owns in Santa Clara which it will use to convert the property into a 479,000 sq ft (44,500 sqm) data center campus.
French bank Societe Generale provided the loan for Vantage as a deed of trust backed by the 7-acre site at 2590 Walsh Ave. First American Title was a neutral third party in the transaction.
Vantage acquired the plot last year for $40 million. The existing structure at 2590 Walsh is a one-story building constructed in 1980 totaling 113,600 square feet (10,500 sqm) on a 6.7-acre parcel of land.
Vantage already has two data centers – CA12 and CA14 – on Walsh Avenue, as part of the six on its Santa Clara campus, with the other four on a neighboring street. The 2590 plot sits between the other two Vantage properties on that street.
In July Vantage Data Centers secured a $300 million green loan for an upcoming data center in Virginia structured and arranged by Societe Generale.