Microsoft is planning to develop almost 1 million square feet of data center buildings in Douglasville, Georgia, as part of its East US 3 Azure data center region.
The company announced a new US Azure region in February, saying at the time it was building in both Fulton and Douglas Counties in the cities of Palmetto, Douglasville, and East Point.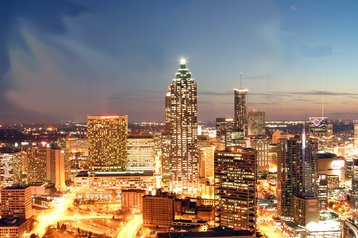 In May the company reportedly bought 93 acres in Douglasville, Douglas County as part of that plan, paying $13.8 million to an affiliate of the industrial real estate developer Rooker.
The company has now filed an application with the Georgia Department of Community Affairs to build data centers in the city, just outside of Atalanta.
The project, filed under the name FTY101, would include a total of four 245,000 square foot (22,760 sqm) 'technology facilities' on a 160-acre parcel located at 1601 North River Road. The entire project would have 980,000 sq ft (91,000 sqm) of data center buildings, with the work estimated to be completed by 2023.
The project is classed as a Development of Regional Impact (DRI), meaning it is likely to have a large impact on the local area and people due to its size. Such projects are subject to additional review procedures and requires local officials to consider their effect on traffic and infrastructure.
In April Microsoft bought 125 acres in Fulton County's East Point, with records showing the company plans to build a 250,000 sq ft (23,000 sq m) data center on the plot. The company is building another 250,000 sq ft data center development in Fulton County's Palmetto.
Microsoft is also building a data center in Douglas County, Washington.