Microsoft is contributing millions of dollars to help build a new substation, pump station, and reservoir in East Wenatchee, Douglas County, Washington, as it works on a data center project there.
Microsoft spent $19.3 million to purchase 170 acres of undeveloped land in East Wenatchee in Douglas County, Washington last year and is currently building a new data center development. As part of the development, it is paying towards new infrastructure in the county.
For breaking data center news, features, and opinions, subscribe to DCD's newsletter
Microsoft investing in Douglas County WA, and Douglas County, GA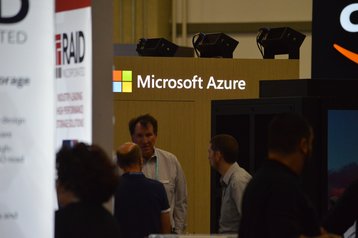 Wenatchee World reports the company has applied to the county for a building permit for the first of three proposed structures. The building will be more than 244,000 square feet (22,700 sq m) and is valued by the company at $409 million, according to the building permit application. The company plans to eventually build two more buildings of similar size, but hasn't filed for building permits yet.
The company has reportedly agreed to pay towards a 180MW substation, transmission line, and other improvements to support its power requirements at a cost of $24.9 million and should be completed by May 2022. Douglas County hasn't said how much of that 180MW will be used by the data center.
The East Wenatchee Water District is also using the project to upgrade water infrastructure in the Pangborn industrial area and is due to build a pump station and a 2 million-gallon reservoir, with Microsoft contributing $12.5 million toward the construction.
Sabey Corporation has a data center close by in Douglas County, totaling three buildings on a total of 44.44 acres. Yahoo Japan subsidiary Actapio Inc. also has a presence in the county. Both Acatpio and Sabey are supplied with power from Wells Dam, but Microsoft will buy its power from the wholesale market instead.
Last month Microsoft announced a new data center region that would include a facility in Douglas County, Georgia.