Microsoft will build multiple data centers in Georgia, forming a new "East US 3" Azure cloud region.
The company will have a presence in both Fulton and Douglas Counties.
Microsoft said that it plans to expand its presence in Georgia, opening new office space in Atlantic Yards, Atlanta this year. The company also recently acquired a 90-acre parcel of land to house a future office campus elsewhere in Atlanta.
For more breaking data center news, features, and opinions, be sure to subscribe to DCD's newsletter
2020's biggest leaser plans further expansion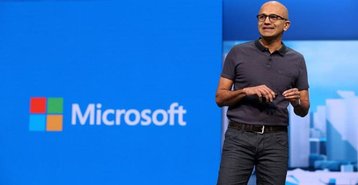 Microsoft declined to provide a timeline for the data center developments, or their specific locations.
However, the company shared quotes from the mayors of three towns - Palmetto, Douglasville, and East Point - each of which talked about how they were excited to soon be home to a new Microsoft data center.
Microsoft was previously found to be behind a 250,000 sq ft (23,000 sq m) data center project in Palmetto, where the company was granted $14.5m in tax breaks over the next decade.
"The East US 3 data center region is an important, large-scale project that requires careful planning and management to ensure safe operations that meet our standards for sustainable design and operations, cloud services reliability, physical security as well as data security and privacy when the region is live," said Noelle Walsh, corporate VP of cloud operations & innovation at Microsoft.
"We look forward to sharing more on these plans and partnering more closely with the Fulton and Douglas County residents and officials, as well as the greater Atlanta region in the coming months. In the meantime, prospective candidates interested in applying for Microsoft data center jobs are encouraged to visit our careers website."
Michel Turpeau, chairman of the Development Authority of Fulton County, added: "We couldn't be happier to support and welcome an established company like Microsoft to Fulton County. Their long-term investment is evidence of our skilled workforce and attractive existing infrastructure, both of which will continue to prove critical in the coming months and years."
Microsoft expects to launch the West US 3 Azure region in Arizona later this year, and recently opened new Availability Zones in the South Central US region.
The company was the largest leaser of 2020, taking up 225MW of capacity across nine deals in four markets.
"For security reasons, we do not disclose which data center facilities are owned and which are leased," the company told DCD in a statement. "Today, we operate more than 160 datacenters including both owned and leased facilities. Our experience has enabled us to develop industry-leading business practices, privacy policies, compliance programs, and security measures that we apply across our cloud infrastructure."