The Plan and Zoning Commission of West Des Moines has approved a plan to change 188 acres to be zoned as light industrial.
The land is expected to be used by Microsoft for its 'Project Ginger West' data center campus, which will be joined by Ginger East near the company's existing Alluvion data center.
The decision still has to be approved by the local council.
Microsoft plans West Des Moines expansion spree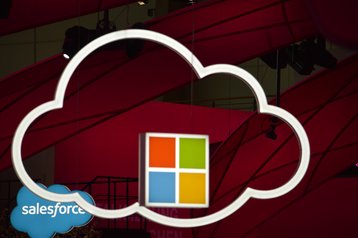 Each Ginger data center is expected to span around 1.8 million sq ft (167,000 sq m), with Microsoft planning a $1bn investment over a number of years. Construction is set to begin this fall, with the first phase ready next year.
Elsewhere in West Des Moines, Microsoft is planning to build a third data center at its Osmium campus - with an eventual roadmap for five. After planning delays, construction is set to begin by spring.
Further north, this week saw Microsoft announce another cloud investment: The company plans to launch a new Azure Edge Zone in Western Canada. It also expects to add 500 local technical jobs to support its cloud business in the country.
As part of that expansion, Microsoft has launched a 'Data Innovation Centre of Excellence' to help train local organizations on how to use its cloud.
"The pandemic accelerated digital transformations for organizations in all sectors of our economy. Business and government leaders now recognize the opportunity in leveraging data to enhance efficiency for competitiveness and to better serve customers and citizens," said Kevin Peesker, president of Microsoft Canada.
"Data creates unique opportunities for organizations only if they have the tools and talent to manage it securely and compliantly, which is why we are launching the Data Innovation Centre of Excellence, to further leverage our data and AI expertise/leadership to empower Canadian organizations."