Microsoft has struck a deal to build data centers powered entirely by renewable energy in a Swedish town famous for being the spiritual home of fashionable Scandi house building.
Christian Sonesson, chairman of Staffanstorp municipal council, said in a press statement that "Microsoft's multi-billion investment will be the largest in the municipality's history." It is the third land investment Microsoft has made in Sweden in the last year, following purchases in Gävle and Sandviken.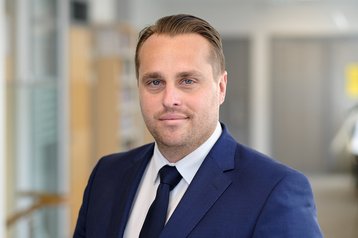 Investment
"Construction of Microsoft's data center has begun, among other things through preparatory ground work," said the statement, which also included a picture of a digger clearing the ground. "In the coming months, work on the main building will begin."
"It is difficult to overstate the importance of Microsoft's major investment in Staffanstorp," said Sonessen. "Microsoft will be one of the municipality's largest employers, and it will contribute to local social funds. These are not insignificant."
Microsoft had arranged to make investments in local community projects such as schools, business schemes and culture, but it was still negotiating details, said the council.
"Our hope is that this investment will bring new jobs and skills into the region," said a press statement by Ulrika Ringdahl, managing director of Invest in Skåne, one of the public bodies that brokered the deal.
Tomas Sokolnicki, an investment advisor responsible for data centers who helped broker the deal for Business Sweden, the national trade promotion agency, told DCD he expected direct investment from data center companies to be worth five billion Euros to Sweden by 2025. Indirectly, data centers would bring 50 billion Euros, through construction and ancillary industry - and 15,000 jobs, double what it is today, he said.
Facebook has made direct investments of 1.1 billion Euros in the last six years, and created 900 jobs, said Sokolnicki, who also worked with Facebook Amazon and Google on Swedish investments.
Microsoft had chosen Staffanstorp - one of Sweden's smaller municipalities from a secret list of potential locations. Its proximity to the industrial cities Malmö and Lundh had been deciding factors for Microsoft, he said.
Sokolnicki would not say how much the deal was worth, in either land or in Microsoft's total direct investment in the project. The details were private, he said.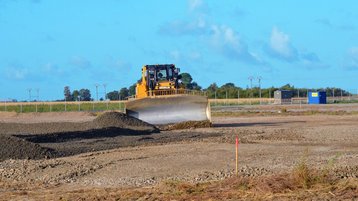 Microsoft's purchase of land for data centers in the Swedish municipalities of Gävle and Sandviken in March drew opposition from people who said its data centers would cause electricity shortages. The matter has gone to court, according to local reports.
Microsoft said in May it had done a deal with power utility Vattenfall to make sure all electricity consumed by its Swedish data centers will come from renewable resources. Vattenfall said it is building energy infrastructure to supply the sites. In 2017, Microsoft bought the rights to electricity generated by a 180MW wind farm Vattenfall had built outside Amsterdam. Microsoft has pledged that 60 percent of all its data centers will run on renewable energy by 2020, and 70 percent by 2023.
Staffanstorp, in southern Sweden, near the border with Denmark, has since the 1970s been a place where fashionable Scandinavian house builders build show homes and show villages. Sonesson, who has run the municipal council since 2013, retained his leadership after last year's general election by forming a political coalition with the anti-immigration Sweden Democrats, which has proved controversial: "Sonesson has brought Staffanstorp national notoriety by pushing through a series of populist, anti-immigration policies," said a report in TheLocal.se.
Microsoft is understood to have 12 hectares (120,000 sq m) in Staffanstorp, having bought the land from Kilenkrysset, a real estate firm. In March, Microsoft said it had bought 130 hectares of land direct from the north-eastern municipalities of Gävle and Sandviken, about 100 miles north of Stockholm, on a parallel with neighboring Norway and Finland. Microsoft said it is building data centers also in Norway and Switzerland. It already has European data centers in Austria, France, Finland, Germany, Ireland, Holland, and the UK.