Rostelecom is to open a new data hall at one of its data centers in Moscow.
The Russian telco's data center subsidiary, Rostelecom-DPC, said this week it is to launch the new hall at the M9 data center on Moscow's Butlerova Street, 7.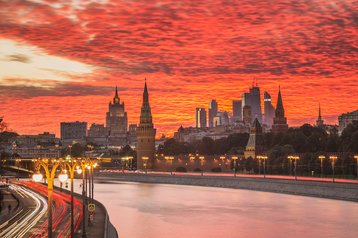 The new Tier III quality data hall will span 466 sq m (5,000 sq ft) and have 840kW of capacity.
"The expansion of the M9 platform will help us develop cooperation with telecom operators, corporate clients, and the public sector. The project is designed to meet the growing demand of these segments and strengthen our position in this market," said Denis Afanasiev, General Director of JSC MMTS-9, Deputy General Director of Rostelecom-DPC.
The company said that to date, the M9 data center has already put 2,459 racks into operation across 10,017 sqm (107,800 sq ft) worth of data rooms.
The company operates data centers in Moscow, Novosibirsk, St. Petersburg, Udomlya, and Chita. Further facilities are planned in Murmansk.
As well as opening a number of new facilities last year, the company recently announced plans for a 55MW hyperscale data center in Moscow.