Philippine telco PLDT is reportedly looking at a stake sale of its data center business.
Citing people familiar with the matter, Bloomberg reports the telco is again exploring the sale of a 'significant minority stake' in its data center assets.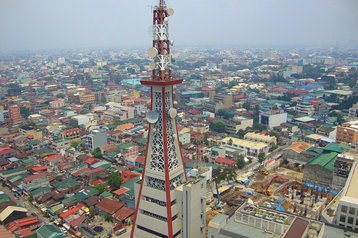 The company is working with financial advisers as it weighs bringing in an investor into its data center business; a transaction could value the business at $700 million to $800 million. Discussions are preliminary and the company could decide against a deal, they added.
The company told is not considering a stake sale "as of the moment," Mitch Locsin, PLDT's first vice president and head of enterprise, told Bloomberg.
PLDT had previously considered a sale of the data centers in 2021 – valuing the business at around $500 million – but the process was later put on hold.
Bringing in a partner would help the company raise cash and further develop its business, according to the publication's sources. PLDT's ePLDT/Vitro data center unit currently maintains at least 6,133 racks across 10 data centers.
Last year the company announced plans to expand its existing portfolio by 3,000 racks. Earlier this month, the company announced it was expanding its Makati 2 and Parañaque facilities, adding 1,820 new racks ready for service as early as March of this year, and an incremental 14MW.
PLDT is also working on its 11th data center – a 100MW facility outside Manila in Santa Rosa – which broke ground in March. The initial 14MW phase is set to go live in early 2024.
The telco – which recently reported a spending overrun of up to 130 billion pesos ($2.37bn) – is also considering a sale of its tower's infrastructure.