Philippines telco PLDT is weighing up the sale of an additional 2,000 telecom towers in a deal which could generate $300 million for the company.
That is according to Bloomberg, which notes that the telco is speaking to banks regarding the latest tower disposal.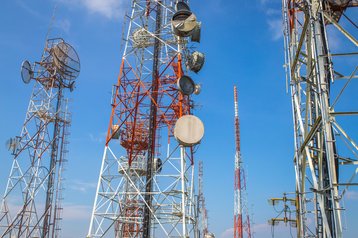 A potential sale would follow the company agreeing to the sale and leaseback of 5,907 towers earlier this year to Edotco and EdgePoint Infrastructure. That deal was worth $1.5 billion, while the company was also exploring the possibility of selling its data center unit, but has since cooled on this idea.
Of the 5,907 towers being sold, around 75 percent of these have been completed, reports Mobile World Live, according to the company earlier this month.
It is thought that any additional sale would be similar to the previously agreed deal and sold through a sale and leaseback agreement.
Talks of selling towers follow that of fellow Philippines telco Globe Telecom, which has recently confirmed the sale of 701 towers to Miescor Infrastructure Development.
The sale is part of the telco's plans to sell over 7,000 of its telecoms towers, as the operator looks to raise money to fund expansion and raise money to pay off maturing debts.
Last month, Qatari telco Ooredoo confirmed plans to sell 20,000 telecom towers, noting that 'it is preparing for a potential carve out of its tower portfolio to extract optimal value from its infrastructure and create more value for customers and shareholders'.
The towers will be sold across the Gulf region, plus other markets including Iraq and Algeria, with investment giants Morgan Stanley reportedly working with the company on the sale, and bidding for the towers is in the second phase.