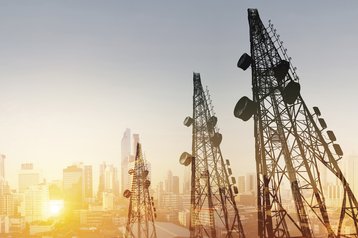 And the company has since confirmed its plans to sell towers, with a statement today noting that 'it is preparing for a potential carve out of its tower portfolio to extract optimal value from its infrastructure and create more value for customers and shareholders'.
The sale of the towers will be across the Gulf region, plus other markets including Iraq, and Algeria. Reuters has reported that Morgan Stanley is working with the company over the sale, and that bidding for the towers is in the second phase.
Ooredoo follows a host of other operators that have either sold or explored the idea of selling telecom towers, with Ooredoo's Indonesian arm Indosat Ooredoo Hutchison said to be considering the sale of some of its telecommunications towers in a move that could raise $250 million. The telco sold 4,200 of its towers to DigitalBridge-owned EdgePoint Infrastructure's Indonesian unit for $750m, in a bid to raise funds to expand its Internet network across the country.
Meanwhile, Deutsche Telekom has looked to sell off its 40,600 masts, in a potential deal that could earn the telco close to €18 billion ($18.3bn).
India's Bharat Sanchar Nigam Limited (BSNL) is aiming to sell 10,000 of its towers in a bid to raise $500 million as part of monetization plans.