Ooredoo is following the trend of other network operators, and considering the sale of its tower infrastructure network.
According to Reuters, the Qatari network operator is reportedly in discussions over a sale of its telecoms tower network.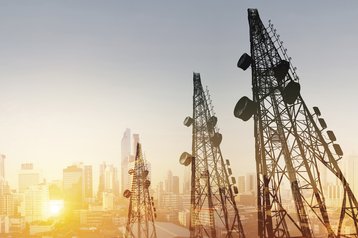 Interested parties were not detailed by the sources, but stated that Ooredoo is looking to sell its towers both domestically and in other markets.
It follows a host of other operators looking to sell off telecoms towers in recent times in a bid to raise capital, with Ooredoo's Indonesian arm Indosat Ooredoo Hutchison said to be considering the sale of some of its telecommunications towers in a move that could raise $250 million. The telco sold 4,200 of its towers to DigitalBridge-owned EdgePoint Infrastructure's Indonesian unit for $750m, in a bid to raise funds to expand its Internet network across the country.
Meanwhile, Deutsche Telekom has looked to sell off its 40,600 masts, in a potential deal that could earn the telco close to €18 billion ($18.3bn). India's Bharat Sanchar Nigam Limited (BSNL) is aiming to sell 10,000 of its towers in a bid to raise $500 million as part of monetization plans.
Myanmar exit confirmed
Ooredoo's planned exit from Myanmar has now been confirmed, with the company signing an agreement with Singaporean-based Nine Communications Pte. Ltd.
The operator confirmed the deal last Thursday, with the transaction boasting an enterprise value of $562m, plus a total equity consideration of $162m, notes Reuters.
Ooredoo was reported to be selling the unit to Singapore technology company The One Matrix Ventures (TOMV) as recently as early last week but has since agreed on a deal with Nine Communications Pte. Ltd.
Ooredoo's exit from Myanmar follows that of Telenor, which agreed to sell its Myanmar operations to Lebanese holding company M1 Group for $105m. Both companies have looked to exit the market after the 2021 Myanmar coup d'état brought a military junta into power.