Ooredoo plans to sell its Myanmar unit to Singapore technology company The One Matrix Ventures (TOMV), as the Qatari operator eyes an exit from the market.
As first reported by Reuters, TOMV is in talks with several potential partners in Myanmar to help gain regulatory approval for any deal to take place. Ooredoo is the last foreign-owned telco in the country since last year's military coup.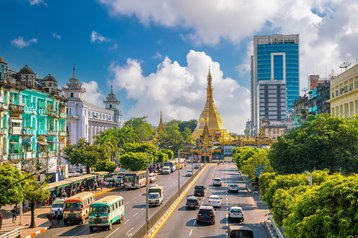 Ooredoo has reportedly informed Myanmar's Posts and Telecommunications Department (PTD) of its intentions to sell its mobile unit in the country to TOMV.
TOMV is led by Myanmar businessman Myo Myint Ohn, who has also led Singapore telco Campana Group. The company specializes in telecoms infrastructure and technology and first entered talks to buy Ooredoo's Myanmar business in July.
Ooredoo is the country's third largest operator with around 15 million customers, although these are the figures from the end of 2020, before the coup.
An exit from the market would mirror that of Telenor, which exited from Myanmar in March when it sold its Myanmar operations to Lebanese holding company M1 Group for $105 million.
However, this deal was marred in controversy, as the 2021 Myanmar coup d'état brought a brutal military junta into power. The military told telcos "to fully implement intercept technology they had previously been asked to install to let authorities spy on calls, messages and web traffic and to track users by themselves," forcing Telenor to try to offload the division, and getting caught in European Union sanctions.
The move to exit the market by Telenor was initially rejected by regulators in Myanmar, until Shwe Byain Phyu, a local conglomerate with alleged ties to the military junta, was brought in as a majority owner of M1 Group.