Globe Telecom has sold 701 towers to Miescor Infrastructure Development.
The sale is part of the telco's plans to sell over 7,000 of its telecoms towers, as the operator looks to raise money to fund expansion and raise money to pay off maturing debts.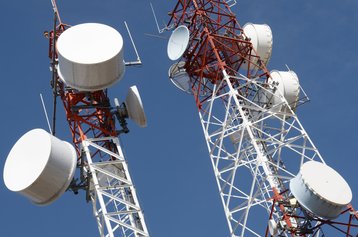 In a statement, the company revealed that the sale will generate 8.4bn pesos ($142.4m), with assets comprised of 73 percent ground-based, and 27 percent rooftop sites.
In August, Globe Telecom agreed to sell 5,709 cellular towers, in a deal that was worth 71 billion pesos ($1.28 bn), with 2,180 of these towers to be sold to Miescor, and 3,529 towers to be sold to Frontier.
Last month Globe Telecom transferred 800 towers to Frontier Towers for 10bn pesos ($169m). So far Globe Telecom has completed the sale of 1,501 of its towers.
On top of these agreements, Globe also struck a deal last month to sell 1,350 of its towers, and will lease them back from Phil-Tower Consortium as part of a 20 billion pesos ($340 million) deal.
"We are pleased with the great progress of this initiative as we complete another close for our record-breaking tower sale and leaseback transactions. This brings us closer to our goal of getting much-needed flexibility to ensure we are able to sustain our best-in-class services and operations and protect our position in the market," said Globe Telecom CFO Rizza Maniego-Eala.
Earlier this year Globe's domestic rival PLDT agreed on the sale and leaseback of nearly 6,000 towers for 77 billion pesos ($1.5 billion). PLDT had also explored the idea of selling its data center unit but has cooled on the idea.