Filipino telco PLDT is to expand its data center rack capacity by up to 7,000 over the next couple of years, more than doubling its current offering.
PLDT president and CEO Alfredo Panlilio told local press this week the company had recently purchased and installed 612 racks to boost the capacity of its 10 data centers. It aims to support local demand as well as foreign customers, many of which are hyperscale customers.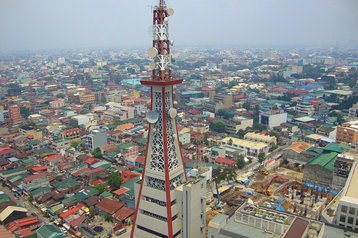 Panlilio said PLDT's ePLDT/Vitro data center unit currently maintains at least 6,133 racks in its 10 data centers; 4,541 of these racks are in service, equating to a utilization rate of 74 percent.
The company aims to add 3000 further racks over the next 18 months or so. The expansion will be focused on three facilities in Makati, Parañaque, and Clark.
"We are currently expanding capacity in three of our existing data center sites and building our 11th Vitro Data Center in Sta. Rosa," said Viboy Genuino, ePLDT President "The target is to add 1,500 racks by the end of the fourth quarter of 2022 and 1,500 racks by the end of 2023. So all told, you're looking at an additional 3,000 available racks from now until the end of next year,"
PLDT is working on its 11th data center – a 100MW facility outside Manila in Santa Rosa – which broke ground in March. Genuino said the completion of the new facility would add another 4,500 racks to the company's portfolio.
The telco is also reportedly looking to build another facility with a similar capacity in the future, though details weren't shared.
The Philippine Long Distance Telephone Company has ten facilities, with a combined capacity of 72MW. Last September, Bloomberg reported that PLDT was considering selling its ePLDT/Vitro data center business for around $500 million. However, Pangilinan recently suggested the company had cooled on the idea, following the sale of a large number of cell towers.
More in Construction & Site Selection