Government-focused IT firm Peraton has won a $2.69 billion data center and cloud contract from the US Department of Homeland Security.
The contract will see Peraton provide data center hosting services but also modernize DHS infrastructure to be more cloud-based.
The Data Center and Cloud Optimization (DCCO) contract was officially given to Perspecta, which Peraton-owner Veritas Capital completed the acquisition of in May.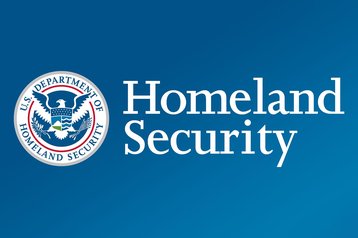 Perspecta was formed in 2018 from the merger of DXC Technology's US Public Sector spin-off with Vencore, Inc. and KeyPoint Government Solutions. Veritas acquired Perspecta for $7.1 billion in January 2021 and said it would combine the company with Peraton. Last year the company won a $112 million DHS contract for managed IT services for data center and cloud migration support.
In July DHS awarded General Dynamics a $395.5m data center support contract extension. The DHS Data Center 1 Support Services contract, which will see GD provide the DHS with managed hosting and professional services for the department's DC1 data center, cloud instances, and colocation facilities, for up to 18 months.
The deal was a stop-gap until the DHS's new combined data center contract is awarded. In January DHS posted a request for proposals for a potential 10-year, $3.35 billion contract covering enterprise data center, colocation, and cloud-to-hybrid computing infrastructure, known as the Data Center and Cloud Optimization (DCCO) contract. The awarded contract reportedly had six other bids submitted.
According to Government documents, DHS infrastructure sits within Data Center 1 (DC1); a Government-owned, contractor-operated data center located at NASA's Stennis Space Center in Mississippi. NASA owns and manages the data center facility providing power management, raised floor space, physical security, office space, environmental control, and fire suppression. DHS is one among a number of tenants within this facility; leasing approximately 36,000 sq ft (3,300 sqm) of raised floor space in the data center.
In August 3G Federal Solutions was separately awarded an 18-month, $4 million contract from the Department of Homeland Security's Office of the Chief Information Officer to provide colocation support services for the Homeland Security Enterprise Network (HSEN) used to share sensitive information with DHS partners.
Earlier this year Peraton won a $497m IT infrastructure contract with the Department of Veterans Affairs and has recently signed a distribution deal with OneWeb for its satellite services.
Last month Peraton announced it had acquired the cloud services business of IT firm Vion, while it also sold its systems engineering, integration, and support services business to CTFV Acquisition Corp. CTFV is owned by the Veritas Capital Vantage Fund, which is owned by Peraton's parent company Veritas Capital. In December 2020 Northrop Grumman sold off its federal IT and mission support services business to Peraton for $3.4 billion.
Leidos recently won a $2.5 billion information technology and communications services contract from NASA, which included telecommunications, cloud, and data center services across all NASA centers and facilities. The FBI is currently looking for a vendor to manage its five data centers across the US, and Alpha Federal recently won a $20 million tender to provide data center services to the US Geological Survey agency.