Peraton has acquired the cloud services business of IT firm Vion.
The Veritas Capital- backed government IT solutions provider said the acquisition would enhance its offerings in the design, delivery and governance of critical IT infrastructure for its government customers. Terms of the deal were not disclosed.
"Vion pioneered the delivery of the first aaS cloud solution to the federal government and has built a strong business on that foundation," said Stu Shea, Peraton's chairman, president, and CEO. "With these additional capabilities, along with new employees who share our values and customers' missions, we will solve the biggest challenges facing government and we'll do it in a way that makes the best use of their resources."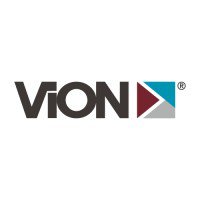 Ramzi Musallam, CEO and managing partner of Veritas, added: "With an industry-leading technology solution in infrastructure as-a-service and exceptional team, the addition of Vion's aaS business enhances Peraton's position as a top-tier, next-generation technology provider to the public sector."
The deal includes Vion's as-a-Service portfolio, which supports over 25 offerings for Federal and State government customers. Peraton said the deal adds key leaders, cleared employees, and contracts across the US Department of Defense, civilian agencies, and state governments.
"Vion and Peraton have always served the same customers with the same 'mission-first' focus, which makes this a natural fit, both culturally and from a platform standpoint. We're confident that we've found the right partner in Peraton and that the pairing of Vion's Cloud Services and Peraton's strategic support resources will be of great benefit to our customers' future growth," said Tom Frana, Chairman and CEO of Vion.
Last month Vipn was awarded a $184 million contract with the Internal Revenue Service's Managed Infrastructure Data Service (MIDS) program. The one-year contract will see the company provide managed services to re-engineer, maintain, and operate the IRS' storage and compute infrastructure environment with on-premise and Infrastructure-as-a-Service for storage and compute capabilities. The contract is extendable by up to eight one-year terms.
"The IRS was one of Vion's first customers and remains one today. We have a history of helping the IRS innovate, providing technology firsts in each decade; for example, we introduced the first Virtual Tape System to the IRS," Frana said at the time.
Earlier this year Peraton won a $497m IT infrastructure contract with the Department of Veterans Affairs, and has recently signed a distribution deal with OneWeb for its satellite services. In December 2020 Northrop Grumman sold off its federal IT and mission support services business to Peraton for $3.4 billion.