Defense contractor Northrop Grumman has sold off its federal IT and mission support services business to Peraton.
The $3.4 billion cash transaction is expected to close in the first half of 2021, subject to regulatory approvals and customary closing conditions.
Sticking to what it knows best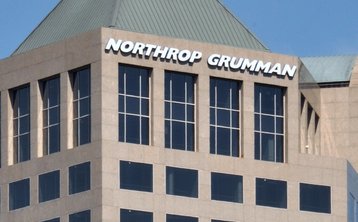 Peraton was formed in 2017 out of the IT and government services business of defense contractor Harris Corporation. The company is owned by New York-based private-equity firm Veritas Capital (not to be confused with data management company Veritas Technologies).
"This divesture allows us to drive value and reflects our strategy of focus on growing core businesses where technology and innovation are the key differentiators," said Kathy Warden, chairman, chief executive officer and president, Northrop Grumman.
"We expect to create compelling value to our shareholders through this transaction and execution of our capital allocation strategy."
The Northrop IT unit develops cybersecurity, data analytics, cloud, and engineering services for customers in the fields of defense, intelligence, space, and health care. The company expects to generate roughly $2.3 billion in revenue this year.
Northrop will use the $3.4bn from the sale to pay down debt and repurchase shares. It plans to focus on its defense and space contracting work.