The FBI is looking for a vendor that will help manage its five main data centers across the US.
The vendor will have to provide technical and engineering support, as well as help with a potential move to the cloud.
The FBI's core data centers are located in Pocatello, Idaho; Clarksburg, West Virginia; Huntsville, Alabama; Vienna, Virginia; and Washington, DC.
No bribery allowed, this time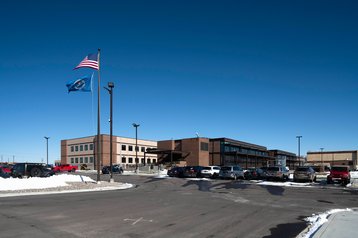 A winning vendor will have to ensure "the FBI's unclassified and classified computer systems consisting of several thousand servers, storage, compute, switches, blade centers which provide hosting services for the enterprise are maintained in a secure, reliable manner with minimum disruption and productions systems shall have a 99 percent uptime," a request for information, first reported by Nextgov, states.
It adds that the vendor will have to take part in "new projects, including but not limited to, data center relocations, technical deployments of new or additional technologies, and technical refresh of IT systems. Hardware and software refresh includes the migration of systems from legacy hardware to new platforms to include cloud."
The contract is set to start on 1 August, 2021, and run for one year, with two one-year extension options. Responses are due 21 June.
The procurement process follows a much more controversial one surrounding its primary data center, the Pocatello 'Grey Wolf' facility.
The FBI official in charge of construction and services contracts for the project accepted illegal payments totaling $120,000 and various gifts to help a vendor win millions in contracts and higher wages.
The FBI's James Heslep was sentenced to 39 months in federal prison, while businessman Robert Bailey was sentenced to 18 months and fined $100,000.