NASA has awarded a new $2.5 billion information technology and communications services contract to Leidos Inc.
The agency-wide information technology and communications services contract for Advanced Enterprise Global Information Technology Solutions (AEGIS) runs for 10 years and will see Leidos provide telecommunications, cloud, and data center services across all NASA centers and facilities.
"Our work with NASA to evolve their IT infrastructure ultimately helps support their mission of returning to the moon, exploring the universe, and continuing to learn more about our own planet," said Leidos Civil Group President Jim Moos. "We look forward to providing communication, data center, cloud, and cybersecurity services to NASA to further enable mission-critical operations."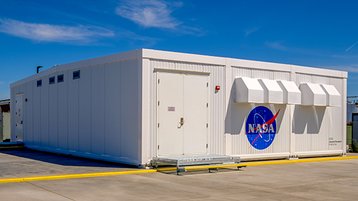 Managed by NASA's Office of the Chief Information Officer, the agency said the contract is designed to provide a "seamless communications infrastructure that encompasses both wide-area and center local-area networks while supporting cybersecurity, collaboration tools, emergency, and early warning systems, telephony, cabling, and radio systems."
The deal covers a variety of areas including WAN, center LAN, telecommunications, cybersecurity support, both on-premises and managed cloud data center resources, online collaboration tools, cable plant, emergency and early warning and notification systems, telephony, and radio systems.
"The contract will provide assets and services vital to the agency's continuing success as the world leader in aeronautics, human and robotic space exploration, scientific research, and space technology development," said NASA.
AEGIS is the follow-on contract to the NASA Integrated Communications Services (NICS) contract and runs from September 2021 through to August 2031.
NASA awarded the $1.1 billion NICS contract to SAIC in 2011. The 'old' SAIC company split into Leidos and Science Applications International Corp. in 2013. According to a NASA procurement document, 'new' SAIC was also one of the parties interested in the contract.