CDH Investments and PAG are reportedly considering bids for Chinese data center firm Vnet.
Bloomberg reports, citing 'people familiar with the matter', that the two companies have separately been exploring financing and deal structures for a potential offer. They could either bid on their own or form a consortium with other prospective bidders.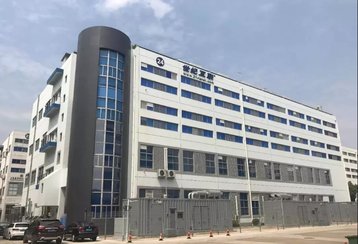 Established in 2002, CDH Investments is an alternative investment fund manager focused on China. Specializing in private equity, venture capital, and credit, the firm has more than $21 billion of assets under management. Last year it raised RMB 2 billion ($310 million) for a domestic data center fund.
PAG is an Asia-focused investment manager backed by Blackstone. The company launched Flow, a new investment platform focused on digital infrastructure in APAC, in late 2021.
PAG & Flow recently announced plans to acquire the modular data center business of Australia's DXN. DXN will retain its three colocation facilities. The companies have also partnered with Ayala Land for a data center campus in the Philippines. PAG is also reportedly a potential bidder for Global Switch.
Founded Vnet as 21Vianet in the mid-1990s. Vnet has more than 50 data centers in more than 30 cities across China. It counts Blackstone and Singaporean sovereign wealth fund GIC amongst its current investors and is Microsoft's operating partner in China, operating several Azure regions in the country. Blackstone has invested around $400 million into the company, most recently in February 2022.
Over the past year, Vnet has received several acquisition offers though has yet to accept any.
In April 2022, the Hina Group and Industrial Bank Co offered the company US$8 in cash per depositary share or approximately US$1.3333 per ordinary share.
In July 2022, it was reported that MBK was considering making an offer, though this has not since been confirmed.
Finally, Vnet founder Sheng Chen made an offer last month to buy the company for US$8.20 per American depositary share, or US$1.3667 per ordinary share.
Last month Jeff Dong was appointed as the company's new CEO after the abrupt resignation of Samuel Yuan-Ching Shen. Yuan-Ching Shen resigned for 'personal reasons', but will remain a senior advisor to senior management. Dong was previously the company's president.