Vnet founder Josh Sheng Chen has made an offer to buy the Chinese data center firm.
The company said this week that it has received a preliminary non-binding proposal letter from its founder and executive chairman of the Board, Josh Sheng Chen, proposing to acquire all of the outstanding ordinary shares of the company.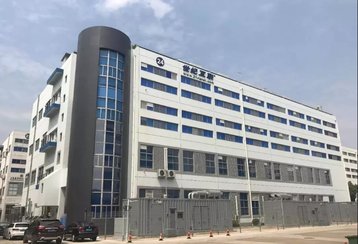 He is proposing $8.20 in cash per American depositary share, or approximately $1.3667 per ordinary share. Vnet stock is currently around $6; the company's stock has jumped since the news and Vnet is now valued at around $900 million.
The Vnet Board has formed a special committee consisting of three independent directors, Kenneth Chung-Hou Tai, Sean Shao, and Changqing Ye, to evaluate and consider the proposed transaction as well as 'other potential strategic alternatives that the company may pursue' The company noted the board has not made any decisions, and there can be no assurance that any definitive offer will be made, that any agreement will be executed, or that any transaction will be approved or consummated.
Shen founded Vnet as 21Vianet in the mid1990s. He founded Beijing Taixing Data Engineering Company Limited in 1989 and founded early Chinese ISP A-1 Netcom Inc in 1991.
Vnet has more than 50 data centers in more than 30 cities across China. It counts Blackstone and Singaporean sovereign wealth fund GIC amongst its current investors. It is Microsoft's operating partner in China, operating several Azure regions in the country.
Blackstone has invested around $400 million into the company, most recently in February 2022.
April 2022 saw the company receive an acquisition offer from Chinese investment firms Hina Group and Industrial Bank Co., Ltd. In July Bloomberg reported Asia-focused private equity firm MBK Partners was looking to buy the company.
Hina and Industrial Bank were offering US$8 in cash per American depositary share, or approximately US$1.3333 per ordinary share, lower than Shen's current offer.
In its most recent quarterly earnings, Vnet posted revenues of RMB1.72 billion ($257.5 million), up 15.2 percent year-on-year. Adjusted EBITDA (non-GAAP) increased 14.5 percent to RMB486.9 million ($72.7 million), while net loss attributable to ordinary shareholders in the second quarter of 2022 was RMB377.2 million (US$56.3 million).