Chinese data center operators GDS, ChinData, and Vnet have all posted their Q2 2022 earnings results.
Though it saw its revenue increase, GDS saw its net losses grow year on year. It signed a new agreement with a sovereign wealth fund to acquire data centers in China, and will be launching its first facility in Hong Kong later this year.
ChinData brought one data center online and began construction of two more.
Vnet (formerly 21Vianet) posted revenue growth but a net loss.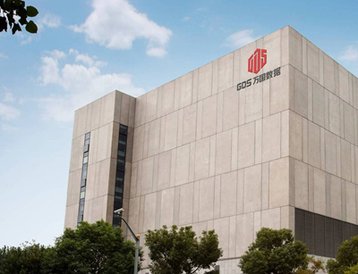 GDS: Partners with sovereign wealth fund, first Hong Kong facility due online this year
GDS saw net revenue for the quarter increase 24 percent year-over-year to RMB 2,310.4 million ($344.9 m); adjusted EBITDA (non-GAAP) increased 18.6 percent Y-o-Y to RMB 1,062.2 million ($158.6m).
The company posted a Net loss of RMB 375.3 million ($56.0 million) during the quarter.
Total area committed and pre-committed by customers increased by 13,045 sqm in the second quarter of 2022, while area in service increased by 12,039 sqm to 504,383 sqm. The company said it had a 95.6 percent commitment rate of its area in service and a 68.5 percent utilization rate.
The company has 163,102 sqm of data center area under construction; pre-commitment rate for this area was around 64 percent.
"We delivered another solid quarter of results despite the impact from the Covid lockdown," said William Huang, GDS Chairman and chief executive officer. "Under the tempered market conditions, we added over 13,000 sqm of new bookings in the quarter. We continue to deepen our customer relationships and keep diversifying our customer base. Our strategic expansion into Southeast Asia is well underway with projects in Indonesia and Malaysia that position us to serve as a regional hub and meet local demand."
Dan Newman, GDS chief financial officer, added: "Our Adjusted EBITDA margin was 46 percent in a difficult environment of the Covid lockdown and higher power tariffs. We believe that the new fund we have agreed to form with an investor will provide us with an alternative source of capital and accelerate the monetization process, which will help to further strengthen our financial position."
Langfang 5 (LF5) Phase 1 and Chongqing 1 (CQ1) Phase 1 data centers came into service during the quarter. The 19MW Hong Kong 1 (HK1) is due to come online later this year, as are BJ13 Phase 1, SH17 Phase 3, and SH18 Phase 1.
The company completed an acquisition of a company constructing a data center in the Longhua District of Shenzhen. Phase 1 of Shenzhen 11 (SZ11) is due to come online later this year and will yield a net floor area of 7,089 sqm when complete.
It also recently completed the sale of a 49 percent equity interest in the project company of Ulanqab 1 (UL1), a build-operate-transfer (B-O-T) data center, with GIC. This is the second such deal between the companies, following HL1 Phase 1.
GDS has entered into a framework agreement with an unnamed sovereign wealth fund for the formation of an offshore China Data Center Fund. GDS and the investor will commit RMB6.7 billion (~$1.0 billion) with 30 percent coming from GDS, and will acquire data center projects in Mainland China either from the company's portfolio or from third parties through mergers and acquisitions. GDS will manage all aspects of the development, sales, and operation of each project.
During the earnings call, CFO Newman said GDS has set up an international holding company under GDS Holdings to hold all of its projects outside of mainland China.
"We will use this international hold co as the equity capital raising vehicle for our regional business. As a first step, we intend [to offer] a small minority stake to private equity investors...in the next couple of quarters," he said.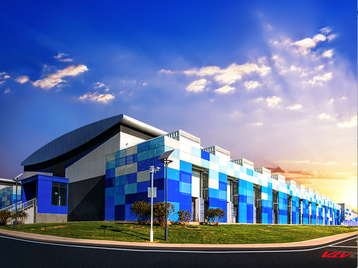 Chindata: Another data center online, two more begin construction
Chindata Group reported revenues of RMB 1,038.1 million ($150.5m) for the quarter, up 51.2 percent year on year.
Net income in the second quarter of 2022 increased by 206.3 percent Y-o-Y to RMB 199.6 million ($29m), while Adjusted EBITDA increased by 60.8 percent to RMB 544.3 million (78.9m),
Under-construction capacity was 265MW by the end of the second quarter of 2022. Two new under construction hyperscale projects in northern China with a total capacity of 73MW were added to the company's portfolio: CN19, a 26MW project located in Hebei province, and CN20, a 47MW project located in Shanxi province. Both facilities are scheduled for delivery in 2023.
One 13MW leased hyperscale project supporting a Chinese cloud service provider was put into service; CN13 is located in a client's campus in Tianjin. Utilized capacity increased by 57MW to reach 401MW. Contracted capacity increased by 75MW in the second quarter.
The company closed a $500 million syndicated loan financing in June 2. The facility, joined by 15 lenders, has a 3-year tenor with a two-year extension option.
Huapeng Wu, chief executive officer of Chindata Group, said: "Our business in China and Southeast Asia continued its solid momentum in the second quarter of 2022. Total capacity of the company reached 776MW, which is a 72MW increase during the quarter and we have been delivering upbeat revenue results for eight straight quarters."
Dongning Wang, chief financial officer of Chindata Group, added: "Once again, we are delivering outstanding financial performance. With the firm execution of our core mission - to find the most efficient way to convert electric power to computing power – we continued to bring industry-leading efficiency, sustainable scale, customized service to our top quality clients."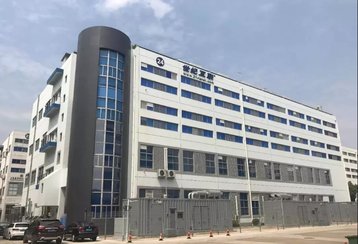 Vnet: Revenue growth but net loss
Vnet (formerly known as 21ViaNet) posted revenues of RMB1.72 billion ($257.5 million), up 15.2 percent year-on-year.
Adjusted EBITDA (non-GAAP) increased 14.5 percent to RMB486.9 million ($72.7 million), while net loss attributable to ordinary shareholders in the second quarter of 2022 was RMB377.2 million (US$56.3 million).
"We delivered solid results in the second quarter amid macro uncertainties and tightened restrictions to contain Covid resurgences," said Samuel Shen, chief executive officer of Vnet. "Notably, our wholesale business continued making good progress. We extended our contract with a leading social platform in China in the second quarter, generating a capacity of approximately 14MW, and recently signed a new contract generating a capacity of 15MW with a leading cloud service provider in China."
Tim Chen, chief financial officer of Vnet, added: "Fueled by our dual-core growth strategy, this quarter we delivered a robust financial performance with a year-over-year growth 15.2 percent and 14.5 percent in revenue and adjusted EBITDA, respectively. Our solid financial position provides a firm foundation from which to drive long-term, sustainable growth as we continue to leverage our scalable service offerings, build our customer base across a wider variety of industries and maximize the opportunities ahead."
The company added 1,867 cabinets in the second quarter of 2022 to reach 80,831; utilized cabinets increased by 1,468 to 44,500 (a 55.1 percent utilization rate).
Regarding recent acquisition offers for the company, Vnet said that "the Board has not made any decisions with respect to the proposal or any alternative strategic option that the company may pursue."
During the earnings call, Shen said the company had recently signed a new contract of approximately 15 megawatts with an unnamed 'leading cloud service provider' in China to build its network infrastructure in the Yangtze River Delta region.
More in Colocation & Wholesale